The present is an accumulative total of the past. So, if you want to really know about the present of a country, you need to delve deep into its age-long history.
And learning about its past capitals – the central locations for the country's politics and culture – will be a very helpful and significant approach.
The cities of Gyeongju, Gongju, Buyeo and Iksan were designated as the ancient capitals of Korea in accordance with the Special Act on the Preservation of Ancient Capitals decree enacted in March 2005.
For a city to become a capital, it must be some place that is well-suited for residence; a strategic location against foreign invasions; and an all-around convenient spot for overseeing the country. That's why capitals are usually located near a big river, surrounded by mountains, and furnished with a broad expanse of fertile planes.
Gyeongju, Gongju, Buyeo and Iksan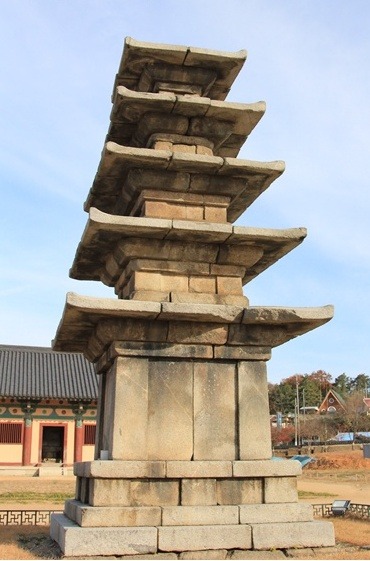 <Jeonglim Saji 5 Floor Tower in Buyeo>
The Baekje Kingdom (18 BCE – 660 CE), one of the Three Kingdoms of Korea, together with Goguryeo and Silla, controlled some colonies in China and most of the western Korean Peninsula at its peak in the 4th century and was a significant regional sea power.
In the 5th century, Baekje retreated under the southward military threat of Goguryeo, and in 475 its capital moved to Ungjin (present-day Gongju). Gongju is home to numerous historic sites including Gongsanseong Fortress, Magoksa Five-story Stone Pagoda, and Seokjang-ri Old Stone Age Ruins.
In 538, King Seong moved the capital to Sabi (present-day Buyeo County), home to significant relics such as the five-storied stone pagoda of Jeongnimsa Temple site and Banwollu Tower.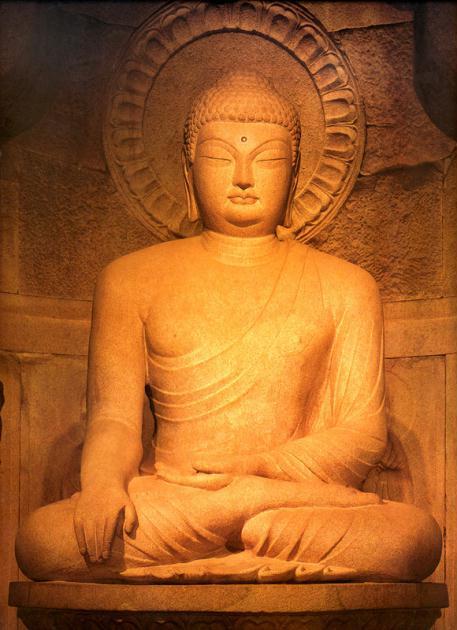 <Seokguram Grotto in Gyeongju, a UNESCO World Heritage>
Gyeongju was the capital of the ancient kingdom of Silla (57 BC-935 AD) which ruled most of the Korean Peninsula between the 7th and 9th centuries. A vast number of archaeological sites and cultural properties from this period remain in the city. Among such historical treasures, Seokguram grotto, Bulguksa temple, Gyeongju Historic Areas and Yangdong Folk Village are designated as World Heritage Sites by UNESCO. The many major historical sites have helped Gyeongju to become one of the most popular tourist destinations in South Korea.
A Map of Korea's Ancient Capitals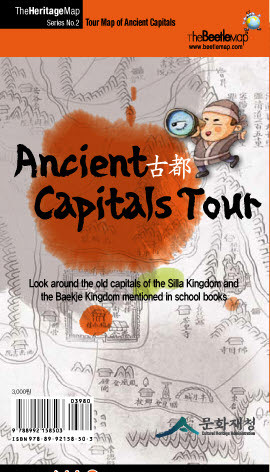 The Cultural Heritage Administration recently published a map of Korea's ancient capitals in English as a tourist guide to important historical sites in Korea.
The "Ancient Capitals Tour" map is designed to be easy to carry and use. The map provides information on the history, geography, folklore, and contemporary situation of the four ancient capitals in South Korea: Gyeongju, Gongju, Buyeo and Iksan.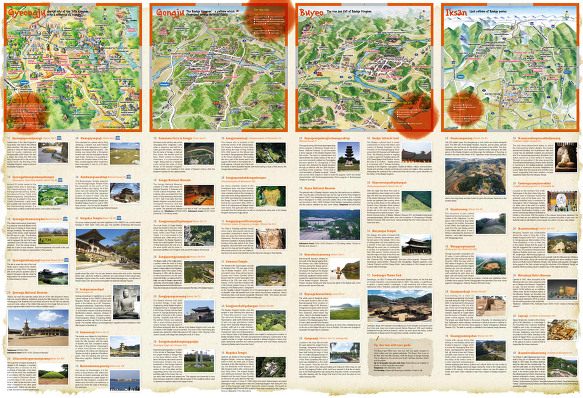 <Ancient Capitals Tour Map in English>
The map also provides useful tourist information, including guides to accommodations and public transportation. Maps will be distributed free of charge at cultural centers and tourism agencies.
Source: http://blog.daum.net/korea_brand/927 (World Students In Korea Newspaper No. 32, January 1, 2011)