Do you know much about the congenital heart disease? The disease is due to abnormal heart development before birth that requires postnatal medical treatment. It may lead to premature death if no appropriate surgery is operated, however a successful surgery can grant a new healthy life to a child.
Regrettably, there are many people who are in need of medical surgery but not all receive the opportune treatment. The high costs and lack of professional medical hospitals are doubling the burden. Fortunately, movements of medical support for the global neighborhood have been started, the 'Korea Medical Service Share Project' being one of them.
The Korean government financially supports children of neighboring undeveloped regions suffering from the lack of medical facilities by paying all expenses on their visit to Korea for medical treatment; Private medical institutions support the medical expenses by offering voluntary surgical operations. This year's first patient is Danilya, a young boy from Russia.
A new life to a six-year-boy Danilya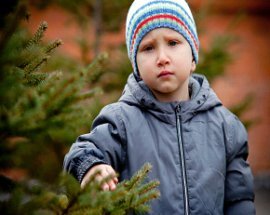 The level of medical treatment of Korea is well recognized on the international level. The number of foreigners visiting Korea for medical surgery or treatment is increasing and every year new surgery method of Korea and its successful cases are introduced overseas.
The Korean Ministry of Health and Welfare has developed a project to position Korea as a global healthcare leader and promote voluntary services overseas.
The project is significant for being a public-private collaboration case while the Korean government provides financial aids covering flight fees and expenses during the stay and medical institutions covers the medical expenses. This year's budget is 250,000,000 Korean won, which will be used to cure fifteen patients from the neighbors of Korea including China, Russia, Kazakhstan and so on.
Danilya, a six-year-old boy from Havarovsk, Russia was the first patient to meet the Korea Medical Service Share Project. Danilya was diagnosed as congenial heart disease and ventricular septal defect however the family could not afford a surgery and in fact no hospitals specializing in heart disease could be found near the village. It was grateful to receive Irina's – the mother's joy and appreciation when she heard the good news from Korea about the medical and financial support.
Sejong Hospital, specializing in heart disease, was responsible for the young boy's surgery this time. The hospital has conducted about 900 free medical operations for children from twenty nations including Russia, China, Vietnam, and Iraq for the last twenty-nine years bringing new life to them. The hospital explains that it is time for Korea to give back the help it has received from their neighbors in the past and this medical service project could be one example of it.
Sharing the advanced medical technology of Korea with Russia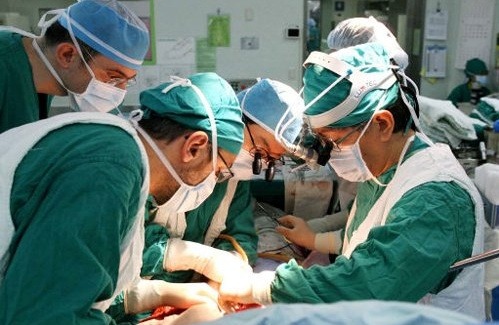 <Doctors from overseas for training, observes liver transplant and heart surgery
conducted by Korean surgeons at major Hospitals of Korea>
The operation process of Danilya was covered by RTR, the Russian public broadcasting media and will be broadcasted across Russia in March. 'Pulse,' RTR's self-produced medical documentary program that usually deals with new trends in the medical field e.g. modern medical science, diagnosis and diverse diseases, and new medical treatments, will feature the story on Danilya in three parts. This may as well be a good opportunity for Korea to introduce its advanced medical technology.
In fact, RTR did not only take report of Danilya's surgery but also covered the current medical technology for cancer, cardiac and vascular diseases, oriental medicine, brain and spine treatment of Korea in depth, introducing the excellence of Korean medical technology.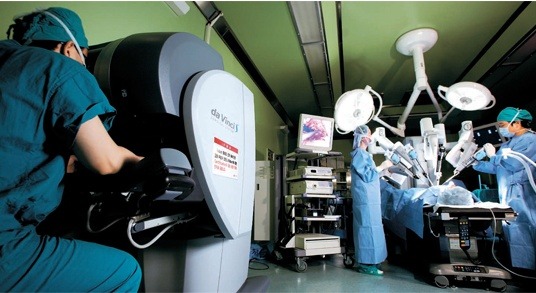 <The medical team of Korea University Anam Hospital is attaching a robot arm
to a patient that will work as a real arm> (photo: The Joongang Daily)
The Korea Medical Service Share Project will actively continue to support the young patients of China, Kazakhstan and so on. 'Medical Korea,' a medical institution to operate free surgery, will be established and promoted through the local media. 'Global Medical Service Share Corps' program supported by Hanlyu celebrities will be carried out as well. We expect the project would gradually expand its activity reaching out to more regions and covering more diseases to be cured.
The project embraces the idea of coexistence and the global community. It is grateful for both, Korea who can be help and its neighbors who calls for help – the young children suffering from illness, and the parents who need support to afford medical treatment. A better global community can be upheld by being help for those who need a hand, and this project can be one way to practice the idea. We hope to see more medical institutions willing to donate their excellence in medical technology to bring new lives to our neighbors.
Source: http://blog.naver.com/korea_brand/10103162253 (World Students In Korea Newspaper No. 35, February 16, 2011)