Many of you would have used applications especially in this smartphone era. Aside from its domestic success, Korea-made apps are now stepping into the global market with its excellent technology. You would have seen those Korea-made apps are ranked the top-sellers in overseas app store. In short, app store is the open market that sells applications for iPhones and iPads. Surprisingly, there is one Korea-made app ranked the first top paid app in US. Do you know what it is? The name of the app is 'Cartoon Wars'. It is an arcade war game that combines "Defence Genre" and "RTS". To win the stage, you should capture the enemies' castle by producing as many units as possible. 'Jolla man', which is a well-known cartoon figure in Korea, is the main character of the game. Well, there are still more apps that are rapidly growing in overseas market. Let's go check out some hot apps!
 "Best of Britain" Galaxy Tab App by Samsung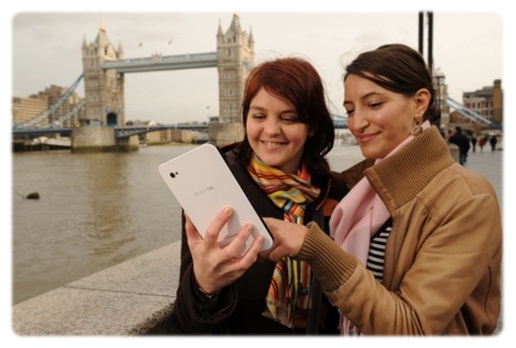 <Visitors searching for information with the UK tour mobile app in Galaxy Tab>
(Photo: Consumer Times)
Samsung Electronics and British Tourist Authority signed at partnership for utilizing the mobile contents in order to promote the London 2012 Olympic Games. With the contract, Samsung Smartphone users will be able to easily download the tour information provided by the British Tourist Authority. With a Galaxy Tab, there is no need to worry about traveling to UK. It has all the information you need as a tourist, such as museum, historic site, accommodation, restaurant, etc. This app will be available for download a month from now when Galaxy Tab is released in Britain. Don't be sad that you can't just have this application named 'Best of Britain' right now. Once it comes out, it will not only introduce its innovative technology to all the countries of the world during and after the London Olympic, but also make you satisfaction.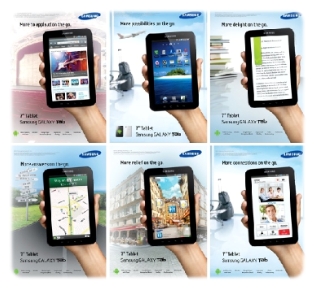 <Various images of Galaxy Tab>(Photo: Blog 'Britain- You're invited')
Want to see hot apps? Here's more.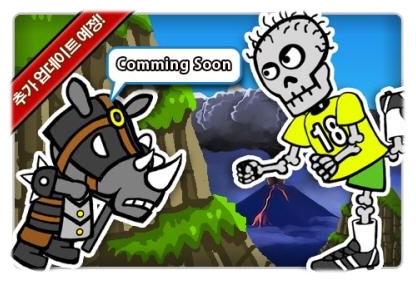 <Fazecat's game for iPhone, 'Paladog'>(Photo: YTN)
This is an app named 'Paladog' which has been ranked the best selling app in Korea for 7 weeks since February. It is incredible when considering the popular app doesn't last for more than two weeks. 'Paladog' received 9 out of 10 points by the UK mobile game webzine 'Pocket Gamer', and awarded 'Golden Award' for the first among Korean apps. In addition, it achieved worldwide recognition, selected as an app of 'What's HOT' and 'NEW&NOTEWORTHY'. Have you already tried the 'Paladog' game? If you haven't, just one download, you will soon be addicted to this strategic simulation game which is full of 20 kinds of magic items, other items increasing skill level, and so on.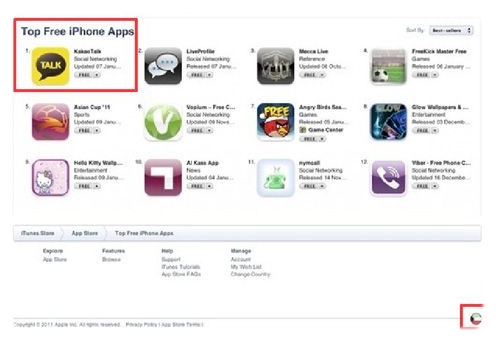 <'Kakao Talk' on the top free iPhone Apps list in Kuwait>(Photo: ZD Net Korea)
 This is an app named 'Kakao Talk' which is very popular among Koreans and even people in Middle East. It was already ranked No.1 among free iPhone apps in four Middle East countries. As you know, 'Kakao Talk' users can communicate each other for free. It is said that it gained popularity for not only its free of charge and convenient function but also its yellow logo which is the most favorite color in Middle East.
Marketing Strategy of Korea-made apps for Global Market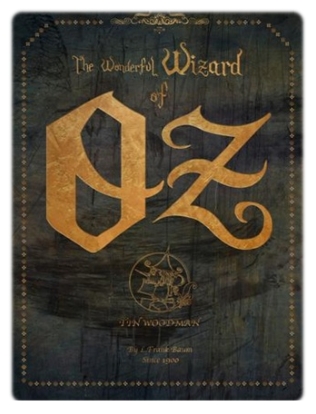 <Wizard of Oz>(Photo: Yonhap)
 'Podo Tree' is an app developing company established after 'Kakao Talk' by Kim Beom-su, the former CEO of NHN which is famous for a web search engine 'Naver' in Korea. You can get all these creative apps for only 0.99 dollar! Let's take a look at one of it apps that was ranked No.1 in Top Paid Apps for iPad.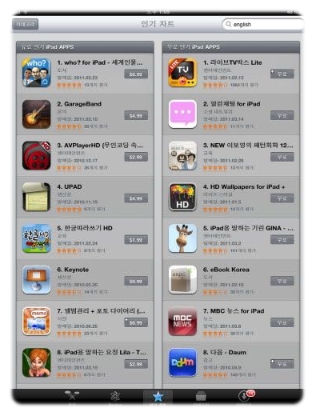 <'who?', an app which was ranked in Top Paid Apps for iPad>(Photo : ZD Net Korea)
1. Super 0.99 Vocab 30k
This is an application that combined every existing material to study English. For this app, 'Podo Tree' invested 14 native speakers and foreigners, and developed all sources, such as entries, meanings, example sentences, native pronunciation by their own. They studied the learning pattern and tendency of questions in order to have better comprehension. Surprisingly, it costs only 0.99 dollar. 'Super 0.99 Vocab is scheduled to be released from March in Korea, April in Japan, May in US. Besides, they are planning to host a 'Word Challenge' competition offering $100,000 in total prize with people all over the world.
2. Wizard of Oz
This is the first app that recreated the well-known novel written by L. Frank Baum for iPad. As the whole story is summarized and reconstituted into 80 frames of scene, you would feel as if you were watching a movie for one or two hours. While the picture books in the past used to add images to help understanding on the text, the 'Wizard of Oz' produced by 'Podo Tree' helps readers discover the new stories behind through reading the text and retouch the image. That is, you can go inside the new storyline if you find special items by dragging things to other place in the picture and slightly leaning the screen. Otherwise, the entire story will stick to the original version.
3. Cartoon Biography of Global Figures – Who?
This is an animated biography app whose concepts are just like the book series by Dasan Books Co.,Ltd. The book series have been very popular among Korean readers and once introduced overseas. In other words, this is the first cartoon app which contains 30 global figures for iPhone and iPad. In particular, to celebrate the launching of 'Who' series of iPhones and iPads, they are plaaning to combine every story including Steve Jobs, Barack Obama, and Kim Dae-Jung for 0.99 dollar.
4. 3D Toy – CUBE DOG
This is a toy app that users can enjoy playing with its own 3D character. Previously, users had to choose either one from several characters which were already made during the production stage. However, the 'Cube Dog' made it possible for users to have their own players by selecting each facial part from the samples, such as eyes, nose, ears, and mouth. The aim of this game is to make users enjoy its different characteristics. In fact, the game was supposed to be targeting the global market, those who are interested would have to wait until May when this will be released simultaneously all over the world.
Globalization prospects for Korea-made Apps
With a huge popularity of Smartphones including iPhone, the interests on app store, which is an application market, are growing rapidly among Koreans. In addition, many Korea-made applications were awarded in app developing contests overseas and that helps building a good reputation. It is expected that such a positive trend will have a good influence in vitalizing the domestic app store market. Also it is expected that much more people all over the world will use Korean apps in the near future.
Source: http://blog.daum.net/korea_brand/1096 (World Students In Korea Newspaper No. 38, April 15, 2011)